Visc D18-Appletini - Green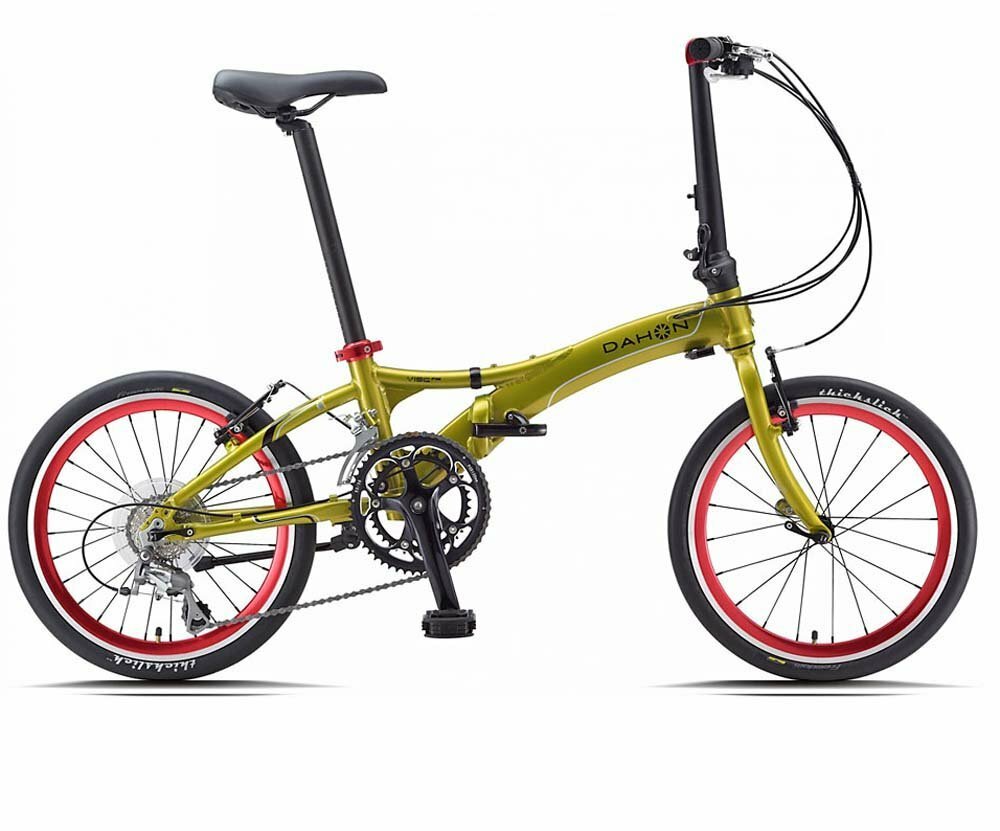 Visc D18-Appletini - Green
Wheel Size - ISO
20" - 406 iso
The Visc D18 is one of our favorite bikes.
The Visc D18 is quite light with a comfortable step through, and a wide range of 18 Gears with a Shimano Tiiagra derailleur set. It is really a pleasure to ride and a great bike for a variety of riding situations. An ideal touring bike, the Visc D18 has a very wide gear range, is set up for front and rear racks.
This is one of the finest folding bikes available anywhere.